You shall teach [these commandments] diligently to your children, and shall talk of them when you sit in your house, and when you walk by the way, and when you lie down, and when you rise. (Deuteronomy 6:7, ESV)
BRV Kids Update!
BRV is moving to outdoor in-person worship services (in addition to our online service) – we'll be in the parking lot of The Christian Academy in Brookhaven on Sundays at 9AM and we'd love to have you join! This service change also means changes for our BRV Kids ministry, so please click here to read the latest e-mail update: BRV Kids parent letter.
If you don't receive our BRV Kids updates and would like to, e-mail amy.carnall@blueroutevineyard.com to be added to the list.
Kids' Worship
 For more great kids worship songs, check out our BRV Kids Spotify playlist!
Let's say our Declaration NEW Memory Verse ASL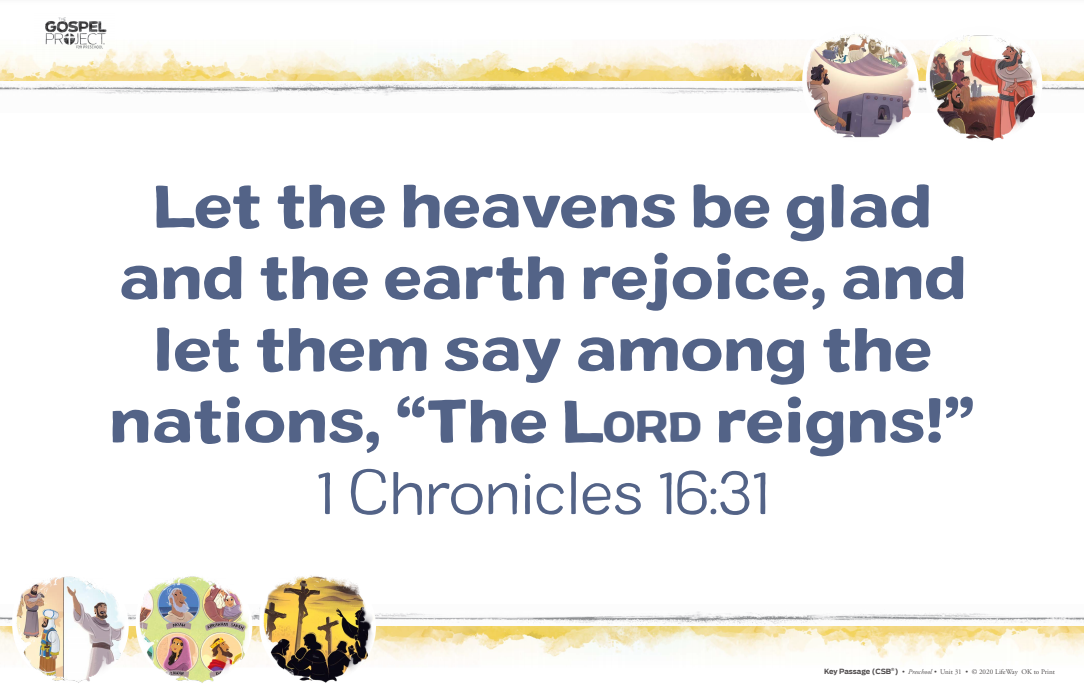 Elementary Bible Story
Preschool Bible Story
Discussion : 
Bible Passage:  Hebrews 11
Big Picture Question: What is the gospel? The gospel is the good news that because of God's deep love for us, God sent His Son, Jesus, into the world to rescue us from our sin.
Story Point: God works mightily through people who have faith in Him.
Bible Skills and Discussion:
What trait tied all the Old Testament heroes together? their faith, Heb. 11
Are faithful people rewarded with happy, easy lives? No, having faith isn't always easy; Heb. 11:36-37
What is the reward God gives for faith?  God's rewards are bigger than material possessions, fame, glory, or power. Instead, God promises eternal life with Him in the perfect world Jesus will bring when He returns.
Why is faith important? Because faith is the means by which God provides us salvation, grows us to be more like Jesus, and works His plans through us.