WORSHIP SERVICE | SUNDAY | 9AM
Our worship service this week will again be broadcast at 9am on Sunday. Pastor Mark will be back preaching and the BRV band will be leading us all in worship. Click through to the YouTube stream. We would love for you to participate in the service by comments which will be moderated while it is happening.
DIGITAL TALK BACK
New to our service or just want to connect with us about something?
Click here to use our Digital Talk Back

ONLINE PRAYER GATHERING | SUNDAY | 8-8:45am
Want to pray together as well? Online Prayer Gathering, 8-8:45am Meeting URL: https://meet.google.com/zkk-cjsm-fqx or call in, Phone: +1 803-768-5594 PIN: 253 731 406#
WAYS TO GIVE
Thank you to all of you who faithfully give by check or by cash each week at the services to make the work we do at BRV possible. Please consider giving online by either clicking here to donate or by using Venmo at @brvgive. We know that many are experiencing uncertainty in these times right now and we are grateful to everyone who partners with us to keep the ministry of BRV going.
BAPTISM CLASS ONLINE
Have you made a commitment to following Jesus but haven't been baptized? We'd love to help you with that. Please join us for our baptism class online to learn about what it means to be baptized at BRV. We'll discuss the historic meaning as well as what it means for you to make this public commitment.
Baptism Class: March 29, 2020 1-2:15pm EST
Click Here to register.
PRAYER HOTLINE DURING THE WEEK

We'd love to pray with you, for pretty much anything! When you call in, please share your first name and what you'd like prayer for. If you're asking for prayer on behalf of someone else, please don't use any identifying details. This is an open prayer line, so when you call in you may hear someone else getting prayer. If you already hear someone else getting prayer, please hang up and call back again in 10 minutes.

BRV Kids is now online! Go to blueroutevineyard.com/kids for videos and lessons to use during this time of social distancing and no school. New content will be posted on Sundays.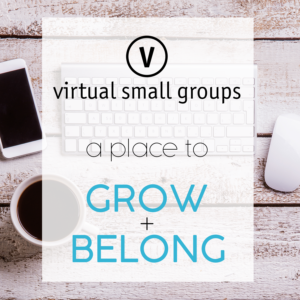 BRV SMALL GROUP VIRTUAL GATHERINGS
As we get used to social distancing, we are creating new virtual spaces to continue to connect in our small groups. We consider small groups the heart of our church. Weekly small groups provide a safe space to belong and grow in faith. If you'd like help finding a good fit, contact Amy Ross, pastor of small group ministry at amy@blueroutevineyard.com or call 610.565.1200.